Design big. Deliver better.

Your data and digital implementation team.
What are your big dreams for your data and digital future? Are you ready to upgrade from an outdated system? Want greater oversight and control of your data? Looking for new ways to innovate in the data and digital space?
To make those big dreams a reality, you need a data and digital delivery company with the same commitment to quality as you.
Welcome to gwi.digital.
We're the delivery arm of GWI. We build, implement, support and manage data platforms and core IT systems.
GWI's advisory team solves complex business problems through high quality strategy, advisory and design work. We make digital and data delivery a reality.
Solving your data and digital dilemmas.
Finding the solutions you need isn't always easy – unless you have a team of experts to help. Our dedicated project staff will take care of your data and digital delivery dilemmas with three key focus areas.
Data platforms
From Power BI, dashboards, large scale aggregation and analytics, our team makes data easy – no matter the size or scale. Our full suite of services ranges from implementation to ongoing support and maintenance.
We go above and beyond to maintain our exceptionally high customer service standards. You can trust that we'll be here when you need us to guide you in the direction of success.
Core system implementation
Whether you're implementing an ERP or a new CRM, it's a big investment in both time and resources.
Get the most out of that investment with our seamless project team onboarding and robust implementation methodology. We cover everything from establishing and running a PMO to integrating a team of project managers, business analysts or change managers into your existing project.
Managed services
gwi.digital's managed services means we take care of the operational nitty gritty, leaving you to get back to the important stuff.
We'll give you more control than ever over your data. From maintaining the security and integrity of your Microsoft 365 environment, to managing your enterprise data platform, or delivering online cyber security education, we make managing (and protecting) you and your customers' data easy.
We don't accept average, and our partners don't either. We've teamed up with the best in the business to give you a straight talking, fast working, and exceptional team that delivers. No matter what.
This is how we do it.
To keep up with the ever-changing digital landscape, you need to be forward thinking. With our future proof support, you'll always be covered.
We take the stress out of the big changes
So you're onboarding a new core system? No sweat. It doesn't matter whether you're starting from scratch or have a legacy system to deal with. We'll make the transition seamless.
Our team can provide more than just implementation. We can make sure you're guided by a strong strategy every step of the way.We'll help you engage with the right people. Develop an implementation plan that packs a punch. Then deliver an outcome that exceeds all expectations.
Most importantly, we are committed to helping our customers deliver on time and on budget. Our team will guide you through the transition so you can invest your time and resources where they count. And our solutions will always strike the balance between risk and innovation. Keeping you on the leading edge, not the bleeding edge.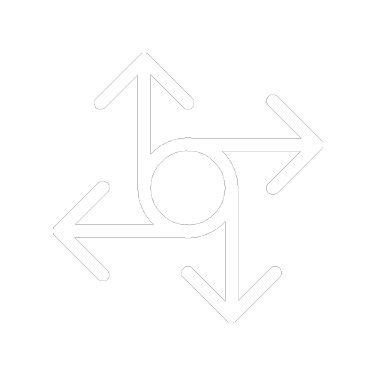 We handle the day to day so you can focus on the big picture
Feeling overwhelmed? With so many options for data and digital platforms, it's hard not to be. That's why you need a team that lives and breathes digital. You'll have peace of mind knowing your data is easy to access, centralised and secure.
We can review the health of your current programs and platforms to keep them running smoothly well into the future. We'll uncover the underlying issues and resolve them. Identify any financial and reputational risks that may have been overlooked. And establish a clear plan to prevent future failures.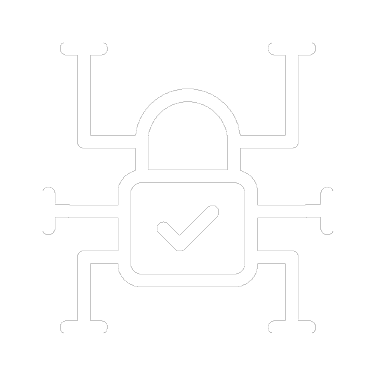 We keep you secure
Your approach to data security needs to be adaptive – but how do you stay across the latest changes? With gwi.digital at your side, you don't have to.
From new technologies to business growth and industry changes, there's more factors to data security than you may think. We look at every angle to find proactive, innovative solutions.
We know how much time can be lost dealing with security risks and breaches as they arise. Our team will deliver the best solutions for your everyday data security dilemmas. So you can stop putting out the fires and get back to what's important.
We make recovery easy
Never lose your important work again. Through our Managed Secure Collaboration service, you'll have an unlimited backup service for all Microsoft 365 assets at your fingertips.
Forget long calls to IT. And forget waiting days for a solution. We will help you recover in minutes.
With our Cloud Backup solution, you can restore your windows back to a certain date. Run a site-level rollback when a data failure or loss occurs. Or fix mistakes in a pinch with easy restoration of your sites, libraries, OneDrive, mailboxes, Groups and Teams.
Want more? We can also deliver a Cloud Backup solution for Salesforce, Dynamics365, Azure VMs and Google Workplace.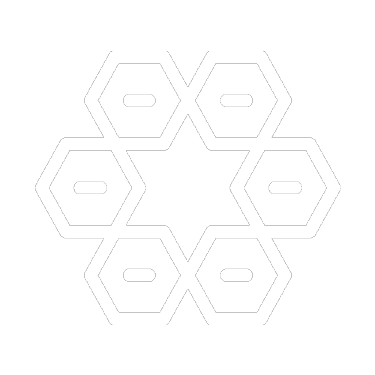 Your data tells a story – we can help you find it
Need help making sense of the numbers? Or just looking for better ways to find and share insights? Done well, data can deliver the answers to your business problems. But data without meaning can create more questions than solutions. We're experts at demystifying the tangled ball of string. Finding the common threads connecting your data so you can tell your story.
From data aggregation to visualisation, we know how to show clear outcomes from complex data sets. That means no more time wasted wondering how you're performing and where you're heading.
We know more about Australia's data and digital journey than almost anyone. That's why we know the biggest digital dilemma is delivery. It's looking at the dream outcome and knowing how to make it a reality.
After years of driving the data and digital transformation of governments and corporations across the country, we saw a frustrating gap in the market. Our customers loved our strategies and programs. But what so many needed was the support to implement their digital transformation. They needed a crack team that could get in and get the job done.
The solution was gwi.digital.
At gwi.digital, we don't just talk data. We roll up our sleeves to get the work done. Fast. And accurate. No matter what. Our team of dedicated project staff don't just deliver the data and digital transformations of organisations. We make it easy.
We can define clear actions from complex data sets. Handle the onboarding of new systems from implementation to maintenance. Make every-day data easy with straight forward solutions. And put the power back in your hands when it comes to managing and securing your data.
Work for impact
At GWI, creating positive change in our communities runs to the heart of our culture
Our team members are empowered to give back to their communities through fundraising, mentoring and formalised pro-bono work. GWI is a Climate Positive Workforce. We have partnered with Ecologi to support global reforestation projects and fund carbon reduction programs to do our part to offset our CO2 emissions. Visit this page to view the GWI forest.
We're fiercely passionate about supporting the next generation, particularly women and girls, in reaching their full potential. In addition to GWI's partnerships with the TechGirls Movement Foundation and CQUniversity, gwi.digital has proudly established the gwi.digital Young Leaders Lunch. Held quarterly, it is a space for young leaders from a range of industries to grow their professional connections, get practical, unbiased advice, and be inspired by some of the best in the business. For more information on the Young Leaders Lunch contact [email protected]



We dare you to dare us.

Dream big. Design bigger.
And we'll help you deliver even better.



Get in touch with us

Acknowledgement of Country
We acknowledge the Traditional Owners of the land where we work and live and pay our respects to Elders past, present and emerging. We celebrate the stories, culture and traditions of Aboriginal and Torres Strait Islander Elders of all communities who also work and live on this land.